Helsinki Foodstock Oy is a modern-day wholesale business that supplies foodstuffs to concept-run restaurant chains such as Kotipizza, Social Burger Joint and Espresso House. Foodstock's B2B digital store receives roughly 85,000 orders annually and supplies goods to approximately 750 customer locations across Finland.
What sets Foodstock apart from other players in the field is its emphasis on customer experience and digitalisation. Calling Foodstock a trailblazer would not be an overstatement.
A good example of this pioneer spirit is the next generation ordering system jointly developed by Foodstock and Ambientia. This B2B online store is designed to make ordering quick and easy.
The next generation ordering system is a user-centric online store
Foodstock sought to update their ordering system after it became clear that their old system was in many ways impractical. It soon became clear that merely updating the system wasn't enough, however, and that there was a need for a more innovative order management solution.
"We wanted to push the industry to the next level and shape the market by offering our customers a new kind of ordering system that would resemble an online store," says Helsinki Foodstock CEO Anssi Koivula.
The development team used service design methods to gain an in-depth understanding of the role of the buyer and to provide benefits to the online store visitor.
Ambientia's project team studied the operations of three pilot restaurants to understand the field and to gather information on the day-to-day lives of entrepreneurs. Additional information was acquired through interviews, by observing the entrepreneurs' ordering behaviour and by examining the content of customer service tickets.
"We wanted to make sure we really understood the causes of various problems and the everyday needs of the end-users," says Harri Nieminen, Business Development Consultant at Ambientia.
"The valuable data we collected was first turned into a solution idea and then made into a prototype on which we immediately gathered feedback. We continued testing and listening to the entrepreneurs and customer service personnel until we came up with the perfect solution."
Once this part of the process was completed, the next step was to build an ordering system, which was made to reflect the needs of its end-users through short service design-based development sprints.
Foodstock's new ordering system was also taught to understand challenges arising from the delivery dates of wholesale orders. The old system needed to be manually adjusted whenever a delivery date fell on a mid-week holiday. This played havoc with the logistics chain and caused frustration among both Foodstock's personnel and customer restaurant employees.
"The new system knows how to automatically anticipate changes caused by mid-week holidays and to adjust order delivery dates accordingly," Koivula explains.
The role of data will become emphasised in the future
But that still isn't the whole story. Foodstock didn't content itself with bringing the ordering system to the 2020s and having it work for the time being. The company has continued to systematically develop its business vision and to advance its services and process automation together with Ambientia.
"Our existing collaboration with Foodstock is strongly based on future-orientated strategy work," Nieminen explains.
Visioning and scenarios have played a major role in this work.
"We have been building a shared vision about the change trends of the immediate future as well as Foodstock's business development priorities and the long-term objective," Nieminen describes.
One of the priorities concerns applying business data in a range of scenarios. For example, teaching the ordering system to become increasingly smarter will help customers to better anticipate their sales, resulting in an improved balance between orders and actual demand.
"The new anticipatory online store lets us approach our customers with suggestions on products and ingredients they might need at a given time," Koivula says.
Digital systems minimise tedious routine tasks and make work more rewarding
Nieminen finds Foodstock's desire to turn automation and digitalisation into a competitive advantage admirable. Automation and the benefits it generates are increasingly present in the company's future strategy. Having a solid foundation ensures that business growth is no longer tied to the number of staff.
But how has all this trumpeting for digitalisation impacted the employees' lives?
Koivula says the digital systems have only increased the appeal of the tasks that Foodstock is able to offer its staff.
"Order management and juggling Excel spreadsheets can get pretty boring, and most people would rather do something more creative. Foodstock's staff turnover is very low, since people really enjoy our modern work environment."
The feedback from Foodstock's customers has also been unreservedly positive.
"Ambientia paid close attention to the end-users' concerns, and the online store overhaul has received nothing but positive feedback."
According to Koivula, Ambientia has been an excellent partner.
And that's saying something.
"We've been really taken with Ambientia's human-centric service design. Ambientia paid close attention to the end-users' concerns, and the online store overhaul has received nothing but positive feedback."
Anssi Koivula,

CEO,

Helsinki Foodstock Oy
Subscribe to our content
Do you want our content in your email? Among other things, we offer information on service management and customer experience development
More related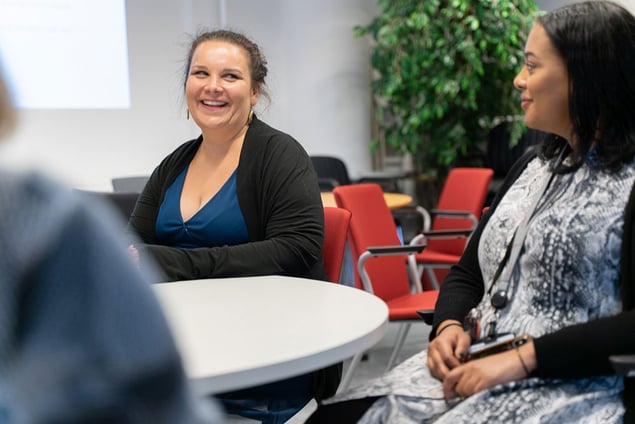 Caset
User driven approach to Finnish Immigration Service's online service.
Read more
Caset
The Tampere tram wanted to bring together the systems of several different actors and the data they produce. This is how they did it.
Read more