The University of Helsinki's new intranet was completed in spring 2019. The aim with the new Intranet, Flamma, was to offer a view to the world of university employees, create a sense of solidarity, as well as offer new features and a clearer path to information.
It was important that the platform should be flexible and adaptive. A number of parties participated in the Flamma project, with Ambientia having the greatest responsibility for its implementation.
"The project encompassed approximately 800 tasks. We created about 700 content pages in three languages," says project manager Vesa-Pekka Virtanen from Ambientia.
"Now everyone of us can create news and enter posts in Yhteisövirta Virtanen. The content can be edited and has been made as easy to use and understand as possible."

Pauliina Pajunen, Content Manager, Helsingin Yliopisto


A responsive, modern user interface
User-friendliness was the goal in Intranet planning. The needs of university researchers and other personnel were taken into consideration in the planning and suitable services were created based on their needs. One important criterion was the effectiveness of the search function.
"In my opinion, one of the best things that has changed with the new intranet is that people can use the new Flamma with different devices. It has a modern, responsive user interface,"
Mikko Hassinen, technical product owner


Surrounded by a good community

The new intranet has clearly made the work of university researchers and other personnel smoother. In addition, the prerequisites for fostering a sense of solidarity and internal communication are much better than before. The personnel have welcomed the new intranet.
"Of course, I was excited by how our slightly critical personnel will accept the new system. We have received positive feedback and even managed to exceed expectations," says Pajunen with a delighted voice.
Ambientia and the University of Helsinki succeeded in creating a good model for cooperation. The service in itself has been found effective.
"Ambientia had its own coders and project manager work on our premises. They played an important role in implementing the intranet,"
concludes product owner
Juha Sjöblom
.
"We were surrounded by a good community, which evolves and acts as part of the University of Helsinki's DigiHub product development community. We have reliable suppliers capable of supporting us in matters that we cannot do on our own,"
Hassinen says.
Subscribe to our content
Do you want our content in your email? Among other things, we offer information on service management and customer experience development
More related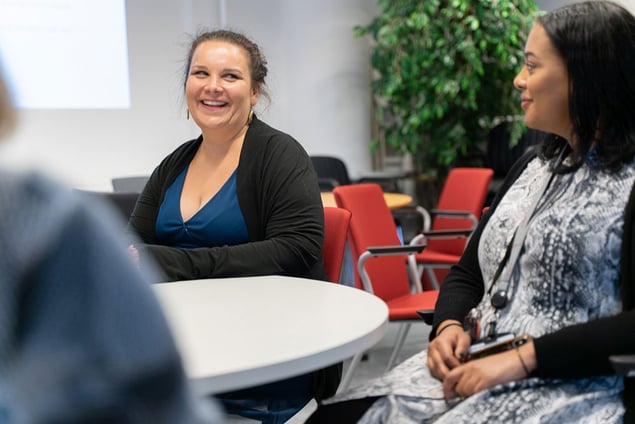 Caset
User driven approach to Finnish Immigration Service's online service.
Read more
Caset
Foodstock has digitalised and automated their services. Because of this they are able to better focus on its core business functions.
Read more